[tagline_box backgroundcolor="" shadow="no" shadowopacity="0.1-1″ border="3px" bordercolor="#9db668″ highlightposition="right, left, top or bottom"  title="Welcome. DRC Systems is a specialist web services company located in Leichhardt, Inner West Sydney. We specialise in Website Design, Search Engine Optimisation (S.E.O.) and Business Lead Generation. Using the internet we generate more business for you. If you are looking for an experienced website designer or want to know how to generate more sales and enquiries for you business call now for friendly, helpful advice and information on 0412 664 712  "][/tagline_box]
Our Services:
[fullwidth backgroundcolor="#f6f6f6″ backgroundimage="" backgroundrepeat="no-repeat" backgroundposition="top left" backgroundattachment="scroll" bordersize="2px" bordercolor="" paddingTop="20px" paddingBottom="20px"]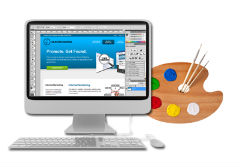 [dropcap]W[/dropcap]ebsite Design Services.
We design stunning, highly functional websites for business. We offer a complete, worry free service which includes professional website design, domain registration, quality web hosting and can get traffic to the website via pay-per-click campaigns or S.E.O. . You can make updates to your new web site easily and quickly using a simple content management systems. We offer no cost consultations and quality advice. Check out our latest designs here
.[/fullwidth]
[fullwidth backgroundcolor="#f6f6f6″ backgroundimage="" backgroundrepeat="no-repeat" backgroundposition="top left" backgroundattachment="scroll" bordersize="2px" bordercolor="" paddingTop="20px" paddingBottom="20px"]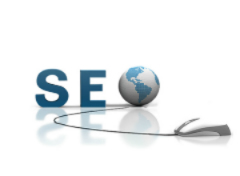 [dropcap]S[/dropcap]earch Engine Optimisation (S.E.O.)
Simply put, our aim is to get your website 'ranked' on the first page of Google for the terms and words (known as 'keywords') relevant to your website and business. We are very skilled at this and it can be relatively inexpensive. If you have a website on page 2, 3 or 4 (or lower!) of Google, chances are no one is visiting your website – it may be a wasted resource for your business. We aim to get as many visitors to your website as possible! More information.
.[/fullwidth]
[fullwidth backgroundcolor="#f6f6f6″ backgroundimage="" backgroundrepeat="no-repeat" backgroundposition="top left" backgroundattachment="scroll" bordersize="2px" bordercolor="" paddingTop="20px" paddingBottom="20px"]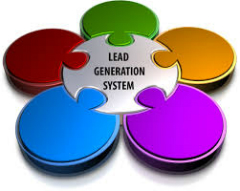 [dropcap]L[/dropcap]ead Generation Websites
If you don't have a website but need to generate more leads and enquiries for your business from the internet, we can build simple, effective lead generation websites . For some companies we have built several such websites which have resulted in a huge number of leads, enquiries and sales as a result . Because these websites are relatively simple to set up, they are very cost effective for your business .Contact us now for details.
.[/fullwidth]
[fullwidth backgroundcolor="#f6f6f6″ backgroundimage="" backgroundrepeat="no-repeat" backgroundposition="top left" backgroundattachment="scroll" bordersize="2px" bordercolor="" paddingTop="20px" paddingBottom="20px"]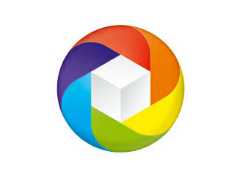 [dropcap]S[/dropcap]tunning Video And Logo Design
Need a stunning corporate video or logo for your website, your marketing material for any purpose? We can design unique and stylish video's, logo's and custom graphics to match your needs and style. More Information
.[/fullwidth]
Web Design Inner West
Most businesses are looking to grow their sales and revenue. Even the smallest businesses generally have a marketing budget. It is our experience that the most cost effective way to generate more sales and profit for a business in 2015 / 2016 is from the internet. We have worked with many businesses to generate significant, ongoing business enquiries and sales for that organisation from our web design and web services integration.
Inner West Businesses Have Websites That Do Not Perform
Over 70 percent of businesses in the inner west have a website. So what percentage of those businesses that have paid for web design actually get a significant return on their investment? From our experience and dealings with inner west Sydney businesses, less that 5 percent of them would actually generate enquires from the internet via their websites. So what purpose does that website serve for those other 95 percent of businesses? Probably very little. Web design services in the inner west generally charge anywhere from $800 up to many thousands of dollars for a professionally designed business website. So for the majority of companies with websites, that investment is, in the main, wasted money that could have been better invested in the business.
Our Approach To Web Design To Generate Business For Our Clients
At DRC Systems we have many years experience in creating and designing websites for business that actually get the phones ringing from potential customers and clients, for those businesses. Our approach to doing this varies depending on the type of business we are working for but some common factors include;
Understanding the clients business. Who are the customers and potential customers  for the business. How do those potential clients seek out businesses to service their needs – be it products OR services. What role does the internet play in that particular industry or marketplace?
Is there significant internet search volume for the types of phrases that people would enter into search engines like google, bing and yahoo to justify a web campaign for that business. obviously if only a few searches per month are made for a particular service or product it may not be viable to do a web campaign. However, if the dollar value of the product or service being searched for is significant then a web program for that business could still be very viable. We analyse internet search volume in several ways and include factors like geographic location, search terms, seasonal influences on those search terms and the competitiveness of those search terms.
Web design appropriate to the business and the objectives of that website. Web design has evolved hugely over the last 5 to 10 years. Extremely sophisticated websites can be built that integrate the latest trends in web design – not only from the visual perspective of the website but the functionality of the website – this could include the menu structure, the page structure, the integration of images and video into the web design and the load speed of the website, for example. What we have learned over the years is that in more cases than not, the simpler the web design the more effective and user friendly it can be form a customer perspective. This is very important. We spend a lot of time explaining to potential web design clients in the inner west that the design needs to meet the businesses primary objectives – that is to generate enquiries from the potential clients that visit the website. This invariably means the website needs to be correctly designed to ensure the customers can easily identify: 1. What services or products the business offers. 2. A detailed description of those products or services. 3. The contact details of the business – both phone number, email address and a contact form. SIMPLE! These are the key features the business web design needs.
Website Design And Search Engine Optimisation – Frequently Asked Questions
We have many conversations with inner west business owners who are looking to initiate or increase their internet presence. Enquiries are often from customers or potential clients with the following profile:
Business Start Ups. These businesses are just getting off the ground. Most entrepreneurs realise that have a website is virtually as important as a business card these days.
Existing Businesses actively looking to generate new clients, leads and ultimately business from the internet. Many traditional 'shop front' businesses in inner west suburbs like Balmain and Leichhardt, for example, are witnessing a dramatic shift in the retailing landscape – not only in the inner west but nationwide and indeed globally. Marketing budgets for small business in the past often were spent on advertising media like the yellow pages and local newspapers. As technology has changed, business owners now understand that the majority of people searching for products and services increasingly use the internet. This is borne out by the dramatic devaluation of the yellow pages business which has been widely publicised recently. Business owners can see that investment in a strong online presence is now a 'must do' and seek to assess their existing website, its design and functionality and its effectiveness in terms of the number and quality of business leads that that website currently produces for the business.
Here we list just a small cross section of issues that come up for discussion. If you have any specific questions please contact us and we look forward to assisting you.
What Are Considerations For Website Design in 2015 / 2016?
Responsive website design. Possibly the most important consideration when commencing a web design is to ensure the finished website in fully 'responsive'. This means that the website will be viewed on mobile phone, tablets and all portable deices as well as on a laptop and personal computer. The growth in mobile web browsing capable devices has grown exponentially since 2010 and it is critical that a website display clearly and fully on all mobile devices. More and more people are using their smartphones to search for businesses and business services. Google has recognised this fact and in 2015 gave preference to websites that are 'mobile friendly' in their search engine results. If you search on your mobile phone, for example, for the term 'web design inner west Sydney' on google.com.au you will see that google now highlights websites that are mobile friendly, meaning that they have been designed to function 100 percent correctly when viewed on a mobile device. This means that the menu structure of the website functions correctly, that images display clearly and in proportion to the original design, that the content of the website is clearly readable and that the header of the website (for example) displays any contact information in the correct format. By designing the website to be fully responsive ensures that users of your website get the best possible experience and are easily able to firstly determine if your business offers the products or service they are searching for and that your business contact details (phone number, email address and enquiry form) are easily accessible.
Web Design Structure – What Pages Should My Website Have?
Creating a new website is like writing a book in that we essentially start with a blank canvas and how we fill that canvas is pretty much the choice of the client in consultation with ourselves. Many customers look for guidance in the best way to structure the web design and we have some fundamental 'rules' that have proven to work well for clients' websites. These guidelines include:
Simplicity rules. Remember that the design of a website must put the needs of the visitor to the website first. This generally means ensuring that the information relating to the business services offered and products offered are quickly and intuitively made available to the viewer of the website. There is nothing more frustrating for internet users than 'landing' on a website and not being able to establish if that business offers the service or product you require. In our view, the home page of a website should clearly and concisely display the available services and products offered by the business. It should have the contact details (email address and contact phone number) easily available without searching to find it. There should also be a brief statement outlining your company with its experience and overview. The essential pages a website needs (generally) are: home page, services page, about us page and a contact page. We can discuss your individual needs and look forward to your enquiry.
Uncomplicated menu structure. Some websites have extremely complicated navigation structures that make locating the information on the website unnecessarily complex for the website user. The location of the menu is another area where good website design practices can be very helpful for good user experience. It is good practice to make the website menu 'sticky', meaning that the menu is visible regardless of whether the user is scrolling down a web page or not. This means that navigating to any web page of the website is always easy and obvious.
What Content Is Required When Designing A Website For Inner West Clients?
Having compelling, well written content on a website is probably more important than having an 'all singing, all dancing' looking web design. It is well worth your time to read this post on website design and the importance of quality content. It is one thing to have an attractive looking website, but what will be the user experience when people actually look at your website? Will they easily and clearly understand the services or products that your organisation offers? Will they easily and quickly locate your contact details? Will they find your website when searching on google? What is important is to have well written copy integrated into the design of the website. Do not overlook this!
Is It Possible For Me To Add New Pages To The Completed Website At A Later Stage?
Yes! In most instances, for new websites we use the WordPress CMS platform to design the website. One of the benefits of using wordpress is that is it very easy to add in new pages and posts to the website and easy to remove them too. The process is very simple and we provide full documentation to all clients explaining how to do this. In summary what you would do is as follows:
log into the administration area of the website using your username and password we supply
scroll down to 'pages' on the left side of the admin. area
click on 'pages' tab
click on 'new page' tab
Then all you need to do is add a title to the new page and add in your content. Once done click the publish button and you have created and published a new web page. The process is very similar for creating new blog posts should you need a blog on the website.
What Is A Blog And Why Do Web Designers Include Them In New Websites?
A blog allows webmasters to quickly and easily add to a website:
new news stories
information about new products
new service stories
any updates to the business or organisation so readers can keep abreast with changes within that group
increase understanding and awareness of the 'branding' of a company
generate discussion. Blogs allow for 2 way discussion via blog commenting from readers
The creating of a blog post is the same process (at least in WordPress) as creating a new web page and is very straightforward. Once the new post is created simply add in content, images,video and whatever is needed to create compelling reading of that blog post.
How Do I Stop Hackers From Damaging My Web Design?
Sadly, the number of websites being hacked over the last 10 years has increased exponentially. A hacked website can make it totally unusable and it can cost businesses a lot of time and money to rectify. Hacks can include web pages being defiled with messages created by the hackers, additional 'hack' pages being added to the website and websites failing to load. The key to preventing hacking of a website is in large part down to good design practices and keeping abreast of what global hacking challenges are being faced by web masters. We have seen may businesses in inner west Sydney being hit by hackers. The fixes can be very time consuming. At DRC Systems we have found many ways to increase website security and hence vulnerability to hackers as little as possible. We integrate a number of plugins, password protecting and good coding practices to minimise client risk of website hacking.
Can You Explain What We Need To Get A New Website Design Up And Running?
Great question and one we get asked a lot. For many businesses or individuals they how no concept as to how a website works or what steps are required to get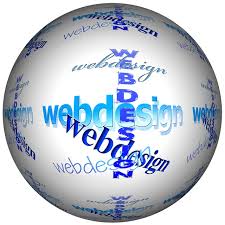 one up and running. At DRC Systems we take you step by step through the process and virtually do everything for you meaning you can relax and let us do everything from start to finish. Once we understand your needs for a new web design, we do everything, but keep you up to date as the project proceeds. The steps for a new website design are:
agree with the client the url name (eg 'yourwebsitename.com.au)
register that domain. In Australia the minimum registration time period is 2 years for '.com.au'
set up website hosting. Once the domain is registered we 'link' that domain to a website hosting service. We have our own hosting that we offer all our clients. It is very reliable, has guaranteed up times that rival the best hosting services anywhere in the world and have good quality support should there be any technical issues that need attention
hosting 'propogation' is the time it takes for the hosting to start working. typically this is 2 days maximum
once the hosting is working we will load the default wordpress theme onto the hosting.
we then load a suitable wordpress theme onto the base wordpress site to create the basic 'look' of the website that is appropriate for the webs design project
we then create the pages required for the website which include the home page, about us page, contact us page, services page etc
now it is a matter of adding content, images, menu structure and crafting a professional looking website for our clients!
How Long Does It Take To Complete A New Website Design?
The time taken to design a new website from scratch depends on several factors including:
Complexity of the web design project. An e-commerce website, designed to sell products can be very complex and could, potentially have over 1000 web pages. depending on the product range. Also, e-commerce websites required a shopping cart to be integrated into the design which allows for payment of products and services via paypal and similar merchant services. This also adds an additional layer of complexity to the web design and hence the time taken to complete the project
Are custom graphics or videos required for the website. We can design video or custom graphics for any website. This can add to the reader interest and experience when visiting your new website. In general video creation can take an additional 2 to 3 days as can graphic design
Content creation. Writing compelling content for a website is critical. It is imperative to capture the attention, and then keep the attention of readers of your website. We are skilled in web content creation and copy writing. Again, this can add time to the completion of the finished website.
There are many other factors in determining the time to create your website. As a guide, we generally quote 3 to 4 working days to set up the 'framework' of a straightforward business website that comprises a home page, about us page, services page and contact page. Once this 'groundwork' is completed we can then add in the finishing touches like graphics, images, videos, compelling content and a blog.
Can you Add Videos Into My Website?
Video integration into a newly created website makes good sense. Video can convey a message in an entertaining and compelling way and can create interest from prospective clients. Simple video can be created for a business website by taking your key messages and images and incorporating them into a sleek, impressive looking video that is effective and cost effective. more details in this post.
What Information Should We Add To Our Website Contact Page?
It is very important that the 'Contact Us' page in a website design incorporates all of the information that prospective clients need not only to contact your business but also, to be able to locate your business. We suggest adding to your contact page your business email address, your contact phone numbers including mobile phone numbers for businesses like trades. You should add your business address and an integrated google map so that people can use that to navigate to your business. We also suggest adding a 'quick contact form' that allows people to send an enquiry to your business via an online form. We can design and tailor the contact form to include custom fields relevant to your website and business.
What Area's Do You Service?
Anywhere! However for inner west Sydney clients we offer no charge face to face consultations. Contact us now for a detailed consultation on how we can assist you in designing a website for your needs or generating more enquiries for your business.
DRC Systems
37 Hubert St, Leichhardt, N.S.W. 2040
PO Box 174,
Balmain,
NSW 2041.
A.B.N. 86558530074
Ph: 0412 664 712
Email: sales@drcsystems.com.au