[tagline_box backgroundcolor="" shadow="no" shadowopacity="0.1-1″ border="3px" bordercolor="#b4db68″ highlightposition="right, left, top or bottom"  title="We are very proficient in getting your business website onto page one of Google for search terms relevant to your business."][/tagline_box]Why SEO ? 
Search Engine Optimisation. People increasingly search for services and products by using the internet. 90 percent of people never look at search engine results past page 2 and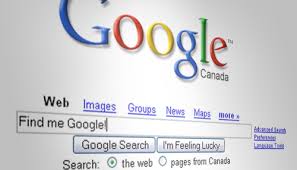 the top 5 positions of page one search results get 80 percent of the clicks. If your website is not near the top of page one of the search engine results you are totally under utilising the power of the internet and search engine marketing for your business. Unlike pay per click (adwords etc), newspaper, T.V. and other forms of media advertising for your business, once your website is 'ranked' high on page one of the search engine results pages you get free leads, new customers and sales. We optimise your business website to 'rank' high on google.com.au . Google is used by over 70 percent of  people searching for products and services and search engines like Bing and Yahoo are being used less and less. This is why we optimise your website to be found in the google search results.
Our SEO Service is: 
Measurable:  Simply put we agree with our customers what search terms (known as keywords) they want to optimise to get onto page one of Google. Examples could be 'Japanese restaurant Sydney' or 'Dentist Chatswood' or 'solar panels Hobart' . Firstly we quantify the number of searches per month for those keywords to ensure enough people are actually searching for those keywords. We establish what position on Google your website currently is for those agreed keywords and work hard to get your website in the top of page one of google!
Very Effective:  We have 'ranked', that is got websites onto page one of google.com.au for relevant keywords in less than 6 weeks in many cases. The time and effort taken to get your website onto page one of Google.com.au varies and is dependent on the keyword you are trying to get onto page one of Google, and the competitiveness of that keyword/s (how many other companies are trying to get their website onto page one of Google for the same keyword)
Cost Effective:
For most businesses, generating quality leads are very valuable for that business. By increasing traffic to your website and thereby increasing the number of enquiries and sales, the cost of optimising your website through SEO is quickly recouped.
Contact Us For Helpful Advice . We Will Work Hard To Get Your Web Site On Page One Of Google